Posted by
Aaron
in
AOW
,
Grade 8
,
Middle School
,
Richert
For this article of the week, I read an article with the title "Joseph Kony On The Move As Manhunt Steps Up, UN Envoy Says" by Louis Charbonneau about Kony trying to escape from our army. But the US governments and other armies have not found him yet. This is very concerning to me how a very powerful US government cannot find one very dangerous man in Uganda. Joseph Kony is a dictator who recruits young children into his army. I think Joseph Kony is a complete psychopath to even take kids from their home, let alone for them to join the army. Poor kids are being put through the war and they have no choice. Girls are used as sex slaves which would be a horrible life. None of them deserve this. The US government spans across several countries and they will not rest until they find Kony. It is good that the US government and foreign armies are trying very hard to find Kony in the dense forrest
Kony moves his location every couple of days and he is definitely on the edge. It is good that he is getting nervous because he knows that he will eventually be caught since many armies are trying to find him. Every once in a while, someone who has escaped from Kony's armies tell our governments how he is feeling. It is very good that our armies have insight at what Kony is thinking so they know what to expect from him. All around the world, more and more people are finding out the horrible things Kony is doing. This is good because if more people know about Kony, the more people will want to stop him, which means the armies will try harder to find and catch him. It will be a huge accomplishment if we find him.
After reading this article, I believe that the US government and other armies are very capable of finding Kony. It is only a matter of time until they find him somewhere in the really dense forest. I am sure they are trying very hard to try and capture Kony because of what he is doing to all those children in the war and the children who are sex slaves. I think Kony is a very horrible man who should be stopped as soon as possible. He is doing horrible things that should be unheard of in our world.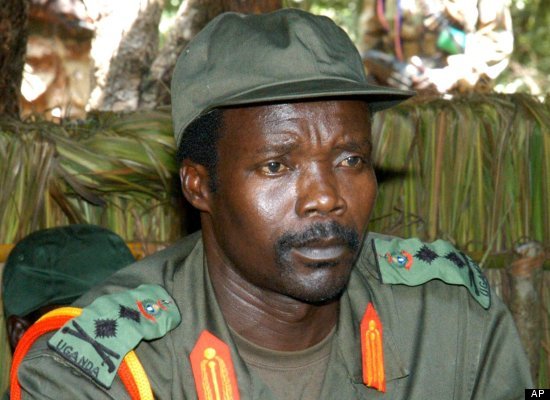 Comments Off